Blog Writing Generates Leads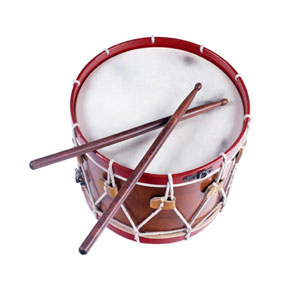 You've heard that blogging regularly can benefit your business by attracting visitors to your website. If you're in doubt that it can help, you may want to read about how blogging helped my own website design and branding firm – Vortex Communications.
One of the most important best practices when blogging is to develop objective, helpful content embedded with keywords used in search by the types of customers who may benefit from your product or service. If all goes according to plan, your blog content will be indexed by the search engines and ultimately discovered by your "ideal prospects". Based on our own successes, I can tell you that the process helps to generate leads, and convert prospects into customers.
There's plenty of evidence that blogging works. Even so, the most common objections to getting started are:
Objection 1: "Blogging requires a meaningful investment of time, and creates additional staff responsibilities we can't handle…"
Objection 2: "Blogging won't help my business…"
There's no arguing with Objection 1. Even if you are a speedy writer, researching keywords, developing topics and writing and editing can be a time-intensive activity. The person in your organization who has the special knowledge and insight required to write a blog post is usually very busy with other high-priority activities. If you are an attorney, accountant, or medical specialist, the idea of farming out blog writing is not always practical due to the subject matter expertise required. Professional service firms should consider assigning capable associates to blog, or evaluate how staff time is being used.
As an option to blogging, pay-per-click can save time and get more immediate response by simply paying for high search rankings and clicks. On the other hand, blogging builds long-term momentum. In terms of blogging and search, there are statistics that indicate close to 90% of clicks are based on organic search as opposed to pay-per-click. And blog experts report that some posts as old as two years old are continuing to drive traffic to their sites. The traffic created by pay-per-click visibility decreases rapidly when you stop paying. In the end, many companies find that working with a variable combination of blogging and pay-per-click is effective.
Objection 2 indicates there is room for improvement. The most common reasons for poor results are:
Lack of a keyword strategy – There may be plenty of subject matter expertise, but not enough SEO knowledge to incorporate keywords into blog content, titles and meta descriptions, and image alt tags. You can find online resources to evaluate keyword trends and hone in on the terms that present the best opportunities to your business.

 

Inability to leverage content – Many organizations blog, but don't efficiently share their content. Working with an inbound marketing professional and a inbound marketing platform such as

Hubspot

's, it's much easier to create and publish content in a way that drives measurable traffic to your website instead of simply winning "likes" or "shares" through social media. Successful bloggers use an integrated approach, and also repackage blog content for other platforms such as

Slideshare

or Twitter.
Lack of offers – When you blog, the primary goal is to engage readers with valuable information. Blogs are a great place to include offers of in-depth information, demos, evaluations, or webinars that are related to your post. Even if your readers don't take advantage of your offer, it's likely they've considered it. If so, you've created a lasting impression that may lead to sharing, bookmarking, or a revisit. Creating and adding offers to your blog tends to improve website traffic.
Lack of commitment – To be effective, you need to blog frequently and consistently. If you think about blogging as networking, you'll discover that the activity is really a digital form of interaction. Similar to in-person networking, you have to dedicate time to see results.
Fear of failure – Not having a blogging plan, or believing that your point of view is not valuable can be paralyzing. 

Sarah Bedrick

, an inbound marketing expert and Hubspot Academy Professor, offers this advice, "…no one starts as an expert…it's something you learn over time." she adds, "…how will you know where you can improve if you don't take the initial action?"
The 5 ways blogging regularly benefited our graphic design business
It's important to put the benefits Vortex Communications received into context. We're focused on expanding our graphic + website design business, mining for specific types of website opportunities. These are generally fee-based projects for clients who offer a unique set of services within their professional field.
Without going into the specific message strategy or tactics, we saw benefits within the first 60 days of implementing blogging as an inbound marketing tactic. Your own timeline will vary depending on goals, strategy, and search engine trends.
It's important to note that while we're working to get on the first page of search results for MULTIPLE search terms, our real interest is in generating leads for a number of services we provide. More important than having the top rank are click-through rates for the TERMS that best suit our business goals. There is no question that higher rankings get more click-throughs, but 40% of people who use search go beyond Page One when looking at results. Being at the top of search results does not guarantee new business.
1. More Visibility and Insight.
Once we were blogging regularly, we saw website traffic double. In our case, it took about 60-90 days. In addition, the more we blogged, the more insight we gained about topics of interest and keywords. The statistics we track continue to inform our website content updates.
2. More Confidence and Credibility
There's a big difference between know-how and experience. No matter how much you know, practical experience can be very convincing in new business meetings. We observed a noticeable change in how we were being perceived by existing and potential clients. Blogging helped to demonstrate our passion, expertise, and unique talents.
3. More Awareness of Services
After a few months of blogging, we created an email campaign to share offers connected with the original blog posts. Email is an effective way to reach contacts who may not see your blog. In one case, a single email led to reconnecting with a past client and redesign of their website. In general, we're continuing to see more inquiries about website-related projects.
4. More Awareness of Strengths
Our core competencies are something we wanted to share through blogging. We've noticed that the kinds of questions we are getting about potential projects are more focused on our strengths. In a sense, that makes for a shorter sales cycle and a more efficient bidding process. While we may miss out on opportunities that are a stretch, we're seeing more that are a good fit.
5. More Business
Blogging has definitely generated more business for Vortex. We've seen real leads generated from more search engine visibility and traffic to our website. Recently, a single blog post generated a inquiry which led to a conference call and new project.
Getting Started
Ask yourself if you would like more business or qualified leads. If the answer is yes, I highly recommend blogging as an important part of your online marketing strategy. If you're not sure where to begin, consider using online search to locate a qualified inbound marketing + web design professional in your region. They should be able to help you identify "challenges and pain points", articulate goals and create and manage a measurable plan with structured activities such as blogging. Depending on your situation, the cost of a comprehensive inbound program can compete with "social only" approaches and deliver more effective results.
About the author: Tom Weinkle is a founder and partner of Vortex Communications, a graphic and website design firm who offers graphic and WordPress web design, build, troubleshooting and training services along with search optimization, social media and inbound marketing services. Based in Miami, Florida, Tom has over 25 years of experience in visual communications for the healthcare, medical, law, accounting, software, financial services and banking industries.