The Most Popular Way To Design and Build A Website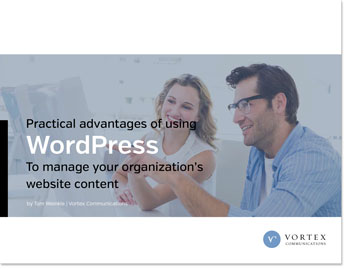 Surprising as it may sound, there are still a large number of companies that do not have websites. Whether you already have a site or are looking to move your site to something that is easier to manage, you have probably heard about WordPress while during your research. It is the most popular blog and website content management tool available. Even if you just want to create your own website for personal use, you should know something about the WordPress before you get started.
A Word about WordPress Websites
One of the biggest reasons WordPress has been so successful is that it is an open source tool. In other words, there is a community of developers who are constantly working on and improving the product. And basic services are free. With so many benefits, there is no question as to why this program has become so popular.
Learning How To Create A Website
While WordPress is surprisingly easy to use, setting up your website is not something you should do on the fly. You need to understand how content, WordPress templates and online marketing draw traffic to the site, and what users want to see when they get to the landing pages, how the site should be setup for easy navigation, and a whole host of other things that you probably don't even know are relevant to creating a site. This is exactly why there are a plethora of books that have been published about the WordPress site design.
To understand what WordPress has to offer, please review our free guide Practical Advantages of Using WordPress to Manage Your Organization's Website Content.
The guide provides an introduction to:
Static vs. dynamic websites
The WordPress content framework
Using strategic messaging for content
Generating leads online
Improving page rank with optimization and online ads
If this is your first foray into building or updating your website, this guide can give you insight into making the project a success.
You can find additional information about inbound marketing and web design in the Vortex Resource Library.
About the author: Tom Weinkle is a founder and partner of Vortex Communications, a graphic and website design firm who offers graphic and WordPress web design, build, troubleshooting and training services along with search optimization, social media and inbound marketing services. Based in Miami, Florida, Tom has over 25 years of experience in visual communications for the healthcare, medical, law, accounting, software, financial services and banking industries.